GaymerX returns again soon with GX4!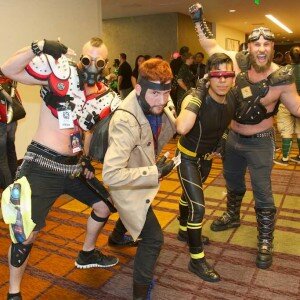 GaymerX is an annual convention focused on games and gaming culture – Video Games, Tabletop Games & Card Games.
We focus on creating a fun and safe space for gamers and gaymers of all identities to have fun and hang out with like minded folks. GaymerX is a "queer space", in that many of the panels revolve around queer issues or queer devs, but GX4 is made for everyone and everyone is welcome!
We also have a mailing list below if you'd like to stay in the loop!
Who Can Come?
GaymerX is a unique community of queer geeks, awesome devs, and passionate gamers who want enjoy something a little off the beaten path in gaming. Everyone is welcome, but try to be respectful of the communities and groups who already call GaymerX their home away from home.
GX4 is 18+ unless you have a parent or guardian with you, no exceptions. This allows us to keep to conversations professional and curate a really awesome experience for you!